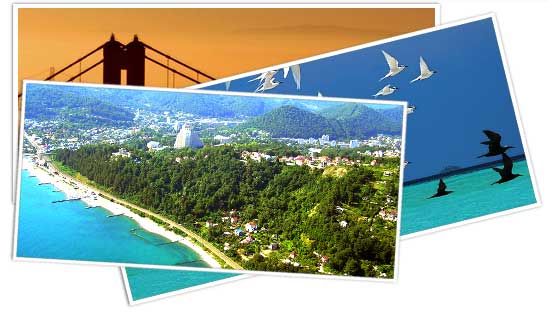 Frequently Asked Questions
What is electronic ticketing?
CAn electronic ticket (e-ticket) requires no paper ticket. The confirmation/itinerary that you receive upon payment of your reservation is your proof of ticketing. Bring both your confirmation/itinerary and a photo I.D. to the airport when checking in for your flight to receive your boarding pass. The benefit of an e-ticket is that it cannot be lost or stolen.
Is an ID required domestic flights?
Due to heighten security at all airports, airlines airport security personnel are required to check valid government issued photo identification of all passengers. The name on each ticket must match the valid government issued photo ID shown to ticket agents at the airport.
Can I get a paper ticket?
Yes, but a paper ticket will cost you an additional amount depending on the airline's fee for paper.
Are the Terms and Conditions important?
YES. The terms and conditions let you know special rules and requirements about your trip. You need to read them every time you purchase travel.
What documents do I need for travel abroad?
All passengers traveling outside the US are required to have certain travel documents: a valid passport, a round-trip airline ticket or proof of onward travel, a visa issued by some destination countries, medical inoculations for infected areas/countries, proof of sufficient funds when entering the destination country (some countries have a departure tax payable at the airport before departing the country). Each passenger is responsible for obtaining the proper travel documents prior to purchasing airline tickets. Contact the destination country's Consulate for details. The name on all travel documents (tickets, passports, visas) must match.
Why and when do I have to reconfirm my flights?
Due to possible schedule changes you must reconfirm your flights with airline 72 hours prior to departure.
When must I arrive at the airport?
All passengers must be checked in at airports a minimum of two hours before departure on all domestic flights and three hours before departure for international flights.
Will I always get the seat and meal I want?
Meal and seat preferences will be passed on to the airline, but cannot be guaranteed. Seats for all passengers will be selected automatically based on the best seats available and adjacent to the primary passenger, if possible. Bassinettes are on request basis we will do all possible to request but can not guarantee availability.
Is there an extra charge for special meals?
No, simply ask for the meal when you make your reservation. Meal service is not offered on all flights. Check with the airline for meal service for particular flights.
Is there a fee for changing or canceling my flight?
If you wish to change or cancel your flight, you will need to contact your DTA travel agent. Most tickets are non-refundable but may be changed. Depending on the airline, you will be subject to fare increases and substantial service fees. Partially used tickets are non refundable and have no value.
What happens if I donít show up for a flight?
If you do not cancel or change your scheduled flight PRIOR to the scheduled date/time you will be considered a no-show and your ticket will have no value. If you need to change your return you must do so PRIOR to the original return date on your ticket or your ticket will have no value. Re routing is not permitted.