Specials
Featured International Specials

Special discounted S class fares to Middle East and Africa on Lufthansa/United... Special lower fares for Tel Aviv.
For a Limited Time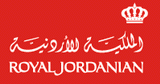 For our low cost specials on Royal Jordanian: To Amman....Beirut…Damascus and Cairo.

Special low fares to Amman and other Middle Eastern destinations valid until March 31.
Act quickly

Exclusive Offer
Please call us for special fares and business class specials.
We also offer
Discounted business class on several International carriers including American Airlines