About
Us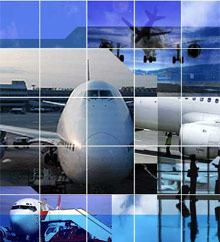 Established in 1982, DTA has been serving our clients in the United States and worldwide for the past 25 years. DTA is a full service agency with three offices in the US, our newest office in Chicago opening November 2007 and four overseas including the biggest and most respected agencies in Amman Jordan. Our first location has been successfully in business for 50 years in Jerusalem. Our total staff including our international offices numbers 100 uniquely qualified multi-cultural individuals with years of experience in airline operations and tourism. We offer domestic and international ticketing at competitive prices due in part to our excellent relations with all major airlines and our staff who are diligent in searching for the best possible prices without sacrificing the comfort and ease of travel for our clients.
We are committed to handling all your travel needs including hotel reservations, rental cars, limo services and ground transportation anywhere in the world. DTA is also able to secure last minute bookings and are available to assist our clients 7 days a week and in conjunction with our overseas office 24 hours a day.
Quality travel service with the best value!
DTA Travel and Tours is a growing organization of people an experienced, professional staff functioning as a team to provide consistent, dependable, and friendly service. We have five offices in the US and overseas providing economical costs without sacrificing our unending commitment to customer satisfaction. DTA Tours and Travel is the preferred choice among savvy travelers.
Today, business travel means more than making a reservation. It means knowing your options. The airlines, hotels, and car rental companies each have purchasing opportunities of various prices, policies and procedures. Knowing what's right for your travel needs takes time, expertise and resources.
We accept all major credit cards (American Express, Diners Club, Visa, Master Card & Discover) Cashiers Checks, and Bank Wire Transfers.
Please click here to fill out credit card application, then print and then please FAX to DTA Travel. Please note that some airlines don't accept credit cards and some airlines accept only specific credit cards.